Our office and warehouse are located on a hill in a mixed residential-commercial part of town in between Seattle's International and Central Districts. It's not a steep hill. The traffic is not particularly busy and the street itself is wide and accommodates one lane each for cars and bikes in either direction with parked cars along both sides.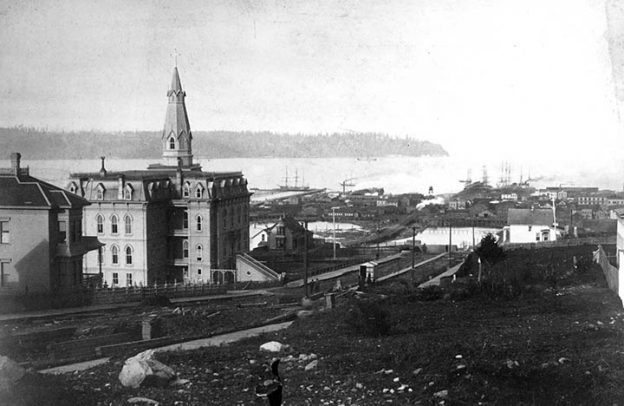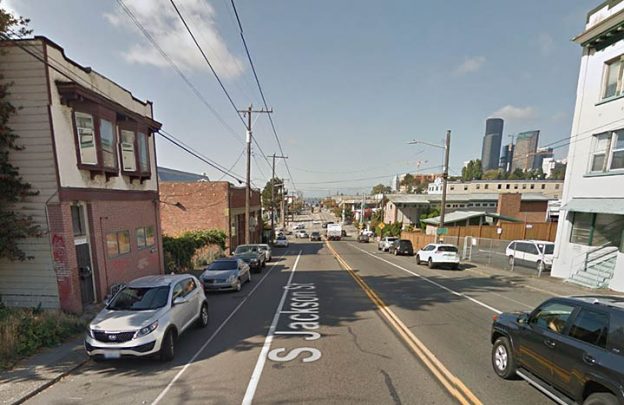 Then and now. During and after the regrade of Jackson Street, Seattle.
But, there's something wrong. We must admit that it's a mystery that we've just learned to expect and accept without explanation. Cars keep crashing into our building.
It happens all the time and we can't figure out why. Other buildings don't have recurring car crashes. There's nothing unusual about our building. It is on the corner. But so are three other buildings at our intersection. It only happens to us.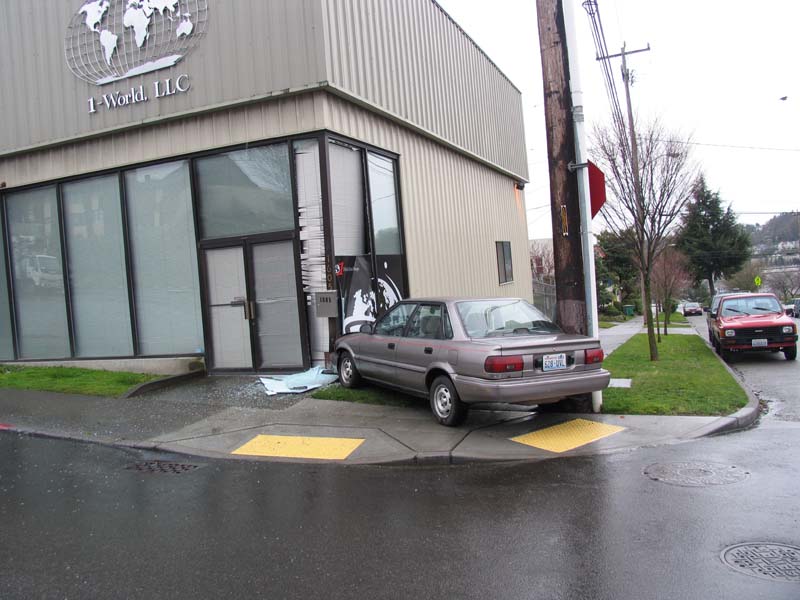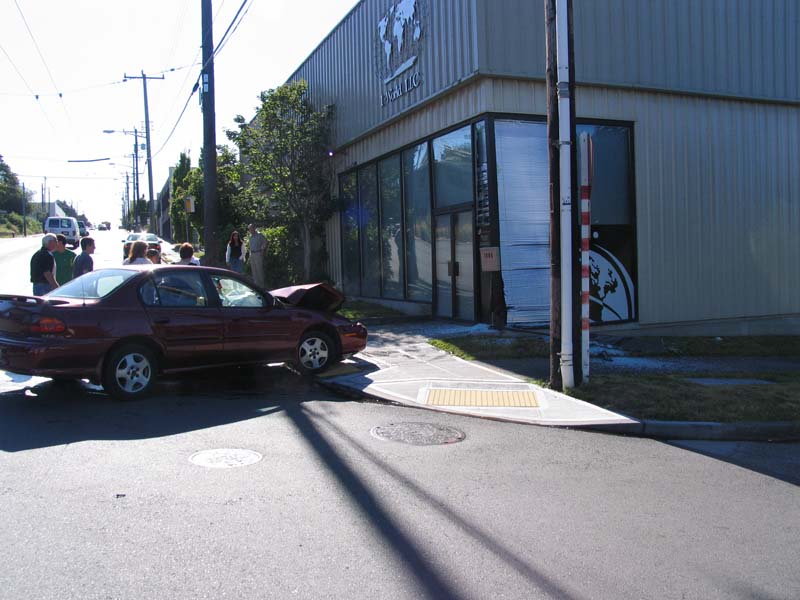 So, we changed the glass windows to metal, hoping that they might resist the cars better than the glass. We installed three concrete "bumpers" on the corner to protect the building. But then another problem cropped up. The clean, dark metal panels were irresistible to graffiti taggers. Now we had another problem.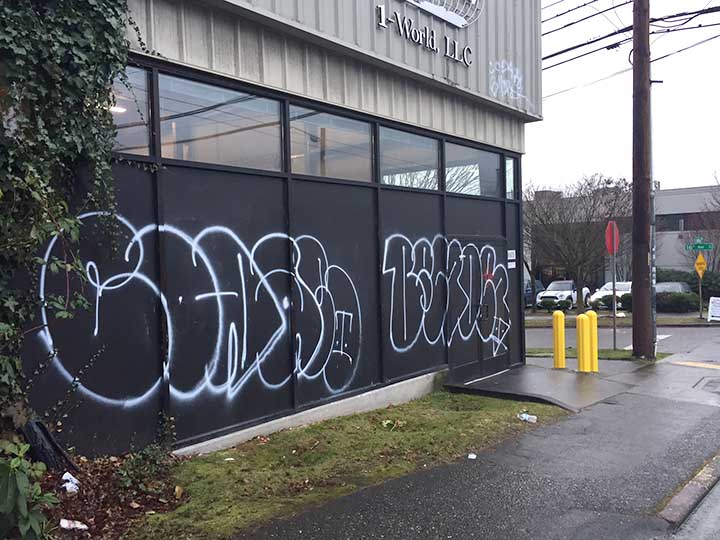 Sometimes disparate things combine into a picture that appears to show a relationship between them. It's called "synchronicity". Carl Jung referred to it as "meaningful coincidences". Well, we started believing that we had a synchronicity problem in that the front of our building was receiving too much attention from vandals and crashers.
One thing we've all learned over the years is that when your neighborhood looks like nobody cares, then everyone stops caring. It's a self-fulfilling spiral into chaos and disrespect for society that we've seen in cities all across our country. The search for a culprit always turns up nothing because the culprit is everywhere and everyone.
Since the corner front of our building seemed to be the focal point for crashing cars and graffiti bandits, we decided to attack the problem where it lay and take our building back.
We're printers of maps so we knew exactly what to do: use the front of our building to show the people in the neighborhood our work. We thought that by claiming the front with our art, the bandits and crashers would respect us more and just move along. Honestly, we had to try something and putting up a mural of a panorama bird's-eye-view map of Seattle from the late 1800's seemed like a perfect idea.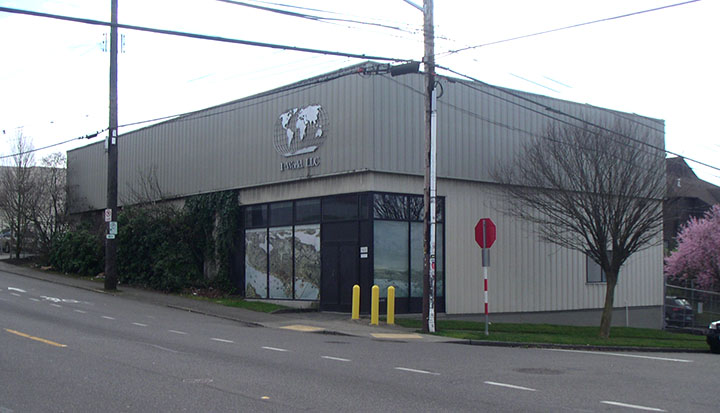 It's a miracle! It actually worked. We have had no graffiti attacks and no more car crashes since we put up our magic mural three months ago. We showed that we care. And, by the way, our murals (that are really easy to put up) are now guaranteed to repel all injustices and assaults to your sensibilities. Get one here: Map Murals at WorldMapsOnline