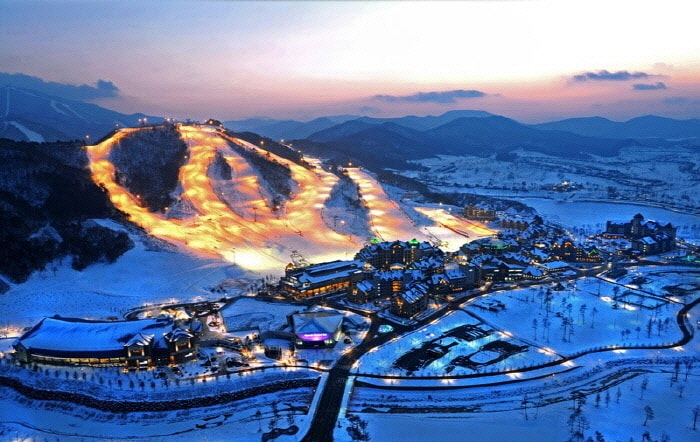 Alpensia Resort and surrounding hills (photo from Trazy)
Deep inside the Odaesan National Park, above head of one of the many creeks and waterways that flows into the Han River in Seoul, lies the Sangwonsa Temple. Just about 2 hours from Alpensia Resort, one of the main locations of the 2018 Winter Olympics in Pyeongchang, a great mystery has formed over the past 1,300 years.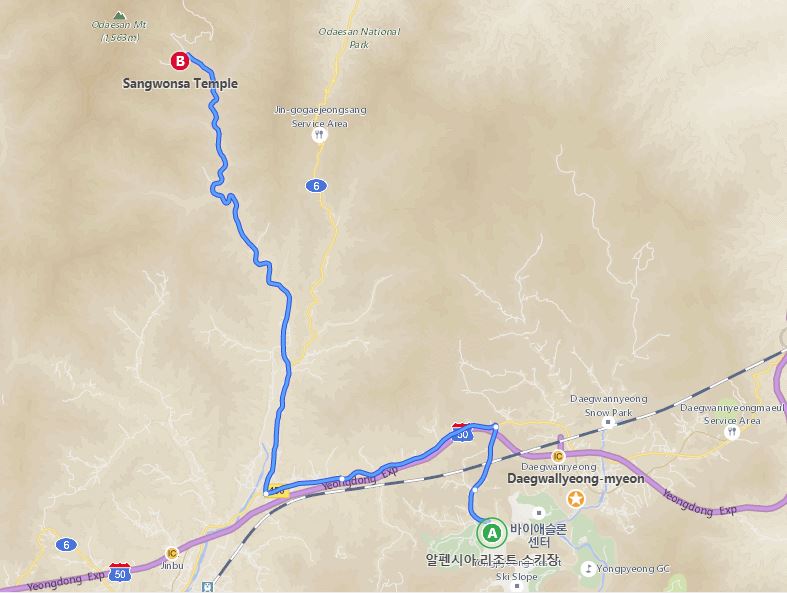 Route from Alpensia Resort to Sangwonsa Temple (map by Bing)
Popular in tea culture, Prince Hyomyung and Bochun were known as noblemen of the Silla Kingdom in the late 7th Century. They, along with others in the upper class at the time, would incorporate tea ceremonies with worshiping Buddha.
When they were both temporarily removed from their thrones in 702, they took refuge on Odaesan Mountain. It is said that around this time, Hyomyung personally met Manjusri. Not long after, Hyomyung would become King Sungdeock, stabilizing an otherwise rocky throne of the Silla Dynasty. He built Sangwonsa Temple on Odaesan Mountain to repay the favor to Manjusri.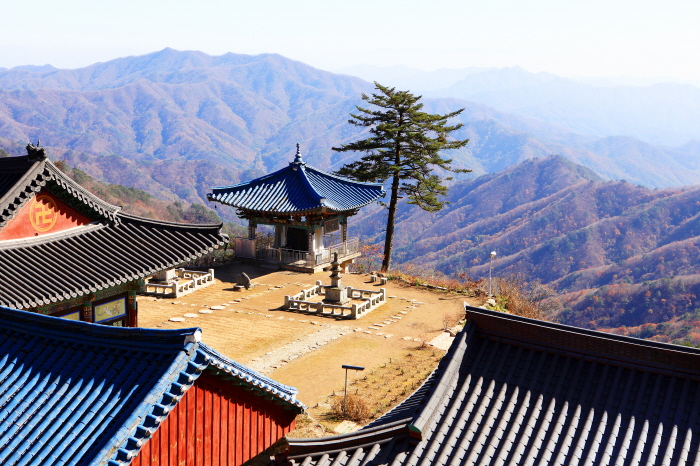 Sangwonsa Temple. (photo from VisitKorea)
There are many stories that follow of young Korean Buddhists coming to Sangwonsa Temple, and seeing of feeling the presence of Manjusri. These stories have also been said about other temples on Odaesan Mountain, but the connection of Sangwonsa Temple to Manjusri cannot be ignored. Or, perhaps these visions are the result of hallucinations brought on by deep, contemplative meditation.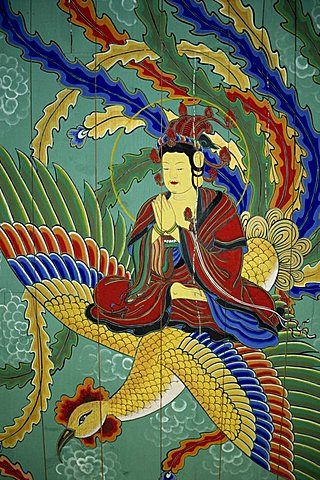 Visual interpretation of Manjusri (image from Pinterest)
While we're watching the 2018 Winter Olympics this year (go Chloe Kim!), we can't help but be intrigued by the legends coming from the surrounding mountains. Hopefully, there are a few lucky enough to visit the games who are brave enough to go find out.