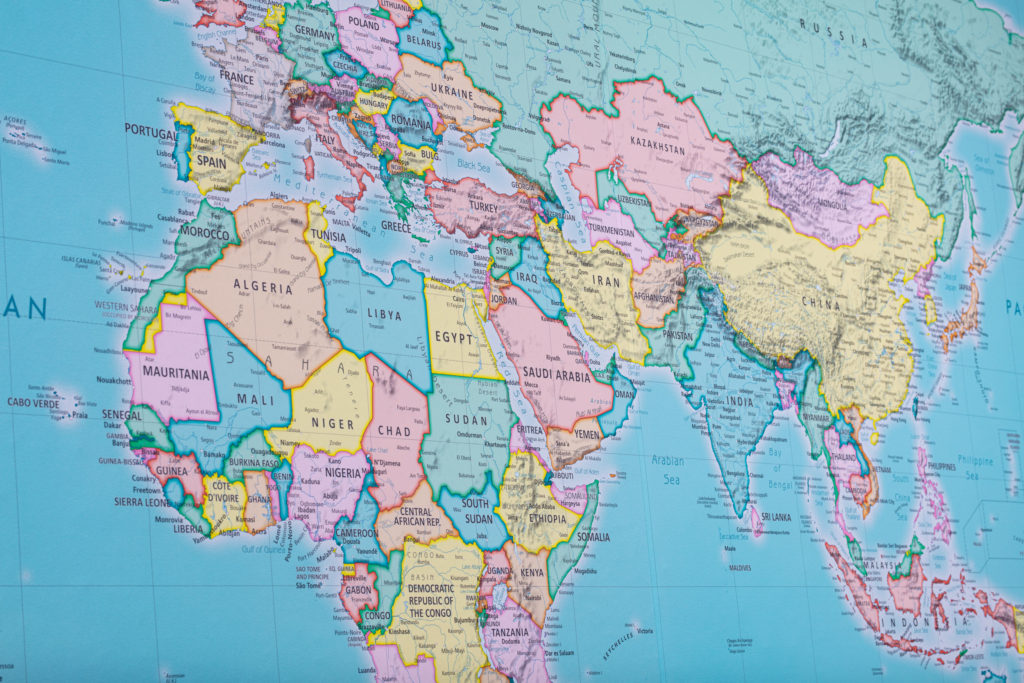 It might not be apparent at first thought, but there is some real versatility and utility of a customizable world map, not only in how many things people can use them for but in how many people use them. If you think a map is a map, it would probably surprise you how many people not only use maps in their professions but also how many different types of people collect maps or make them fixtures of decor. There's no debate about it, one of the most personalized gifts out there is a customizable wall map, and it brings a lot of usefulness with it, even if it's only a decoration.
You'll probably be surprised at how much you can do to customize a map as well. It's not just all about the size of the map or the type of projection, and it's certainly much more than the part of the world or the region displayed. Maps can be customized not only in terms of size and region, but they can be customized with logos and names for businesses. Regions and points of interest can be highlighted in order to canvas a territory or bring attention to historical locations or other points of interest. You can also choose the types of keys and infographic charts to add to a map to create maps for every purpose from conducting business, plotting travel, for educational purposes or even just as historical collectibles. There's a lot you can do with a customized map of the world, or even just a region, and you can get these and other customizations from World Maps Online, but first, who will have a good use for a customized or personalized map?
Travelers Can Plot and Plan
This one probably seems obvious in hindsight, but is probably fairly overlooked. Whether you
are the traveler in question or you know someone who just loves to get out and explore, you can understand the fascination that so many travelers have with maps. It hardly matters whether travelers can't get enough of one country or culture or they've set foot on every continent at some time or other, a customized or personalized map is a great gift for a traveler – if he or she doesn't have one already.
Travelers with a penchant for a specific area will find great use for world maps that highlight a specific region or other, or even a projection that only includes one area. Travelers can use a customized map to track their travels and keep a record of all the places they've been and all the things they've seen. They can also use them to keep tabs on places they may not have been to that they'd like to visit. More than just keeping track of places and regions they've yet to visit and want to, a personalized map can help make travel planning easier as well. People will be able to trace potential routes on personalized maps to help optimize the time spent on a trip and get the most out of the distance traveled. It can help a traveler pack the most amount of meaning into the shortest amount of time. A map personalized with a person's or a couple's name also makes a very thoughtful gift especially if it prominently features a region that is dear to the people in question. What could be a better gift for someone who loves to see the world like a map of his or her favorite region highlighting their forays and embossed with a name. Moreover, a personalized map for a traveler is a gift that can be proudly displayed in a home or other public space and which the recipient will proudly and gladly reflect. That's not even to mention that there are so many ways to give customizable maps as gifts where they can solely serve as pieces of art or decor. You could make a very nice setting out of some of the maps you'll find at WorldMapsOnline.com.
History Buffs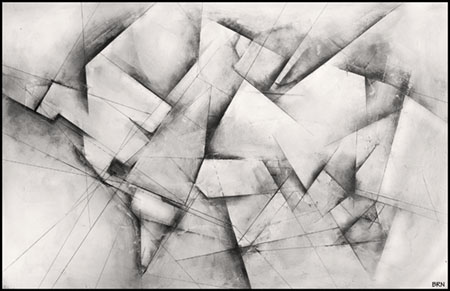 Pick someone who you know has a love of history. That person might be particularly proud of his heritage, or maybe just a specific region that holds his interest. Perhaps the person is a historian that has studied the movements of armies in campaigns. That person's interest might be so specialized it centers on the expansion of railroads across the country. You can even find railroad maps on a state by state basis.
In each of these cases, as specialized as they are, you'll be able to find customized maps for these interests. World Maps Online offers historical maps of every region in the world from various different surveys. Say you know someone with an interest in the colonial development of the United States or Canada. You'll be able to find maps of the Colonial Atlantic States as well as historical maps of many different cities and regions in the U.S. that vary by state and area. You'll even find maps with the historical territories and influence of various Native American tribes.
If you're particularly interested in your heritage or the history of your ancestors, you can get historical maps of any part of the world that show how countries developed and changed over time through war and migration. It doesn't matter whether you're looking for European or Asian maps, when you come to World Maps Online, you can get historical maps for any part of the world and at various stages of history.
Those who are interested in the course of combat will find maps covering historical campaigns. If you study the course of the American Revolution you can find historical maps covering significant battles like Bunker Hill and Baltimore. If you're drawn to the course of the American Civil War, find maps covering the progress of pivotal clashes like Antietam or Gettysburg. Even hard to find maps from campaigns during wars like the Spanish-American War can be readily found at World Maps Online. Of course you'll also find maps covering events significant during the First and Second World Wars as well. For historians and people that love history, there's much to love.
Companies and Businesses Need and Use Maps
Not only does World Maps Online makes it easy to pick and choose what areas and territories you want to highlight to cover business territories and relevant regions, but you can easily get a customizable world map from World Maps Online embossed with a business logo or trademark. You can also print custom sizes for any need, from a decorative piece to one that covers a whole wall. But for businesses, it's all about function.
If you are a driver, a broker or you work in logistics or with any facet of shipping, you probably use maps on a daily basis. Maps help logistics and shipment managers and coordinators track distances, calculate lead times and manage the efficiency of their departments. Maps are so central to these professions that most people that work in these departments work underneath wall covering maps every day of their careers. Whether it's just a company logo or a highly customized map highlighting territories and routes, World Maps Online can make the right map for you.
It isn't just people that handle shipments that use maps on a daily basis. Surveyors and those who work in the interior such as geologists don't just use maps, they rely on them for their jobs as well as their safety. That's not to say they don't lean on technology when they can, but everything comes down to the simplicity of a map in the end. Additionally, people who serve as guides in the country have to rely on the simplicity of a map when they are really off the grid. A wall map isn't much use in the field, but familiarity with one at home readily translates to use in the country. To these people that rely so heavily on maps, there could hardly be a better gift than a personalized map or a customizable world map.
Teachers and Academics
Walk into any classroom and what is the most prominent fixture of the setting likely to be? Unless it is tightly furled up and away from the projector and out of sight, it's probably one of the many maps that are likely to be on the walls. Really, a classroom doesn't even feel like a classroom if it doesn't have a map, and that's probably due just as much to the fact that teachers use maps every day as it is that we're just used to seeing them on the walls of classrooms.
Teachers need maps to teach everything from geography to history, and that reaches into almost every other subject. Down from the elementary level up through secondary education and beyond, you'll find teachers with needs for all different types of maps showing different regions and historical boundaries.
If you're a teacher or you know a teacher, you can find a use for a customizable world map or another personalized map. As stated, you can find maps for different military campaigns throughout different periods of history and across various regions. You can find maps that show the way political boundaries have shifted over time due to the nature of various influences. Teachers could find a great amount of utility with a map customized in a size they could use in their classroom or showing a region or a place in time that's relevant to their course of instruction. Almost in the same way that businesses rely on the functionality of their maps for success, teachers absolutely lean on the relevance of the maps in their classrooms to teach geography and make the course of history relatable. Whether it's a customizable world map you're after or some of the other specialty maps offered by World Maps Online like spring roller maps or multimap combos for classrooms, you'll find what you can use at World Maps Online.
Find Tools and Gifts To Go Along With Them
These are just some of the people that can find a use for a customizable world map or another type of personalized map. Come to World Maps Online not only for the vast collection of maps they offer and the number of ways in which you can personalize them but for the map themed tools and gifts they offer as well. For those who use their maps as tools for their trade or at work, check out the Map Wheel Map Measuring Tool available at World Maps Online which makes it easy to measure and compare distances across maps. You can check out any of the lighted magnifiers they offer for close inspection of large and detailed maps, or you can see their ultradome magnifier which makes it easy to inspect the details of a map, perfect for use on a flat surface. These are excellent for those who need to get up and close to the maps they're studying. Get something to go along with a custom map to really perfect the package.
---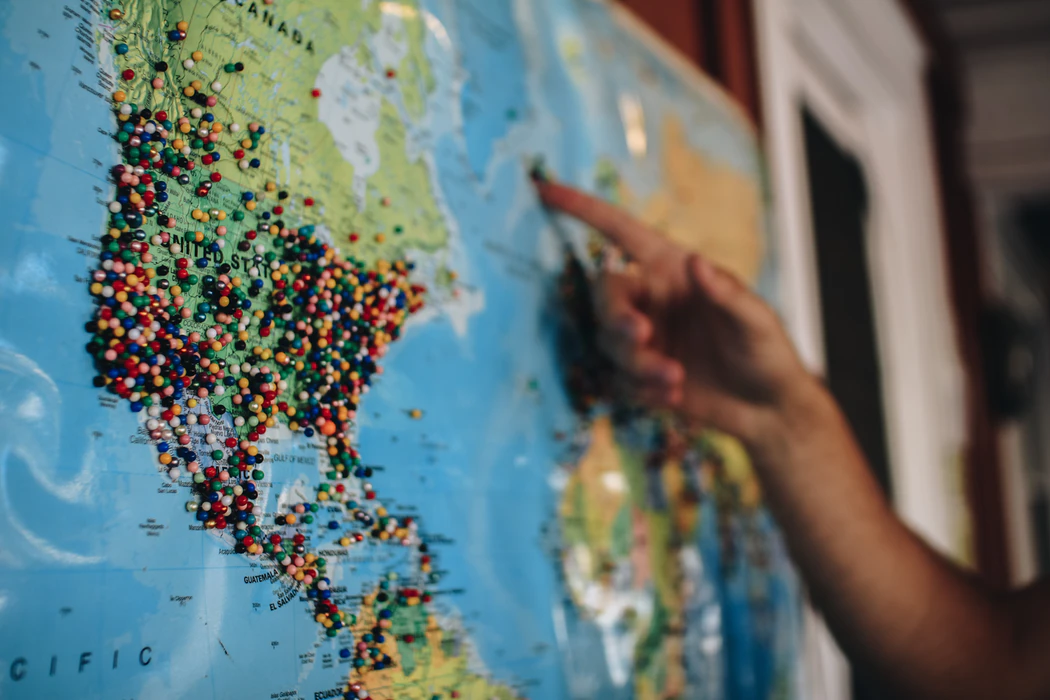 Get It All Here at World Maps Online
It doesn't matter what type of customizable world map you're looking for. You could be a teacher who needs one for the classroom or just looking for a simple and cool historical map of a region that interests you to put up as a display in your office. Check out our offerings here at WorldMapsOnline.com and figure out what's best for you. You'll find that you can customize a map in terms of size, terms of region, put names and logos on them and more. Get the right map for your purposes and customize it with your name or your company's logo, and set it up with indices to highlight important information or important territories. With World Maps Online, you also get great service from our team. All you need to do is give us a call at 1-877-884-2402 or contact us at custom@worldmapsonline.com to get started.